Flex™ Technology Difference
More Flexible Fit
More Milk
More Comfort
Watch Our New Flex™ Video Now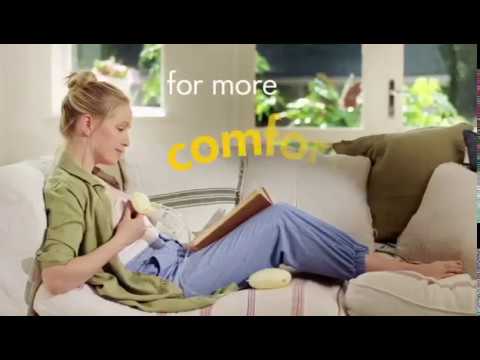 Key to Successful Pumping
Get Comfortable
Being relaxed and comfortable while pumping will help your milk flow. Stress and discomfort can hinder the hormone oxytocin, with is essential for the release of breast milk.
Get The Best Fit
Pumping should not hurt. While you can adjust the vacuum level to your comfort level, it is also important to use a correct fitting breast shield.
Check out the first breast shield, shaped around you.
More Flexible Fit
More Milk
More Comfort
More Flexible Fit
Breasts come in all shapes and sizes, and can change throughout your breastfeeding journey. Compared to standard 90° breast shield openings, the new 105° opening angle matches different shapes and sizes of breasts better.
This helps milk to flow more freely due to less compression of the breast. What's more, choose from four different sizes, with 21mm and 24mm included to find the perfect fit.
More Milk
Our studies have shown that when Mum is comfortable, she can produce up to 11% more milk. Choosing the correct breast shield is thus a very important consideration when selecting a breast pump. Fortunately, with the Flex™ technology you can personalise to your fit.
More Comfort
The PersonalFit Flex™ breast shield can also be rotated 360° to suit your breast shape. It also has overflow protection that prevents milk from entering the motor, so you can pump in a comfortable position that works for you.
Flex ™ Upgrade Kit
Flex™ Breast Shield
Flex™ Connector
or
Flex™ Tubing for
Swing/Swing Maxi
Upgrade your breast pump today for a whole new pumping experience!
Swing
Swing upgrade Kit Includes:
1x PersonalFit Flex breast shield size S
1x PersonalFit Flex breast shield size M
1x PersonalFit Flex connector
1x Instruction Manual
$79.90
Swing Maxi
Swing Maxi upgrade Kit Includes:
2x PersonalFit Flex breast shield size S
2x PersonalFit Flex breast shield size M
2x PersonalFit Flex connector
1x Instruction Manual
$89.90
What Other Mums Are Saying
If your baby always bites your nipple during a breastfeeding session, you should have PureLan 100 in your bag. My sore nipple felt better a lot after using it 3 times.
Irawati Hamid
Breastfeeding during baby teething period becomes one of my biggest worries. I had a bad experience with it because I didn't know how to treat sore nipple. But now, PureLan 100 becomes my lifesaver! It's specially made to heal sore nipple. On top of that, it's hypoallergenic and doesn't need to be washed before breastfeeding.
Diah Alsa
PureLan 100 is a magical nipple cream. Unlike the other brands, PureLan 100 doesn't need to be cleaned from my nipple before breastfeeding since it's safe for my baby. In addition, it moisturizes and heals my sore nipple faster.
Jihan Sylvia
My manual Harmony is my absolute must-have. I've found it gloriously efficient, easy to use, and best of all, silent. I even expressed in the hairdressers with it, under my gown, whilst my highlights were setting. It's awesome!
The Bristol Parent, Eleanor Willock
I had the Medela Harmony breast pump already so I decided to try expressing and I was so excited when milk actually came out, and it was a really decent amount of milk too. The hand pump was really easy to use and I liked that it was quiet and discreet. It was also really easy to use.
Pretty Young Thing , Amy Gamble
Helpful Resources
Learn more with our articles and videos
Helpful Articles
Helpful Videos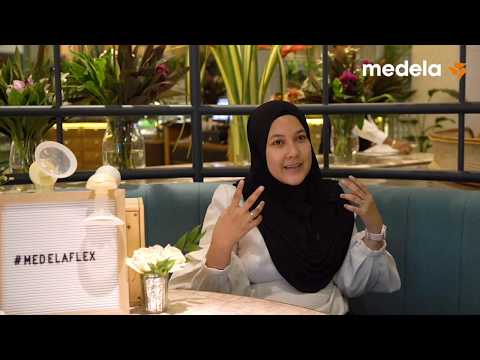 Medela Flex Gathering - Reviews & Testimonial 1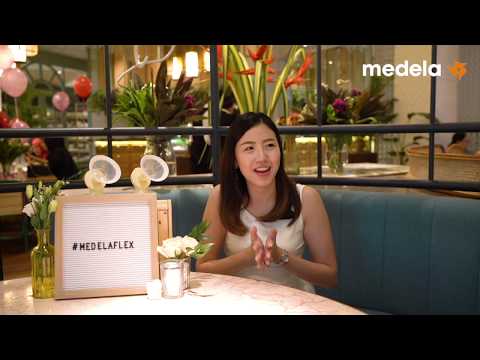 Medela Flex Gathering - Reviews & Testimonial 2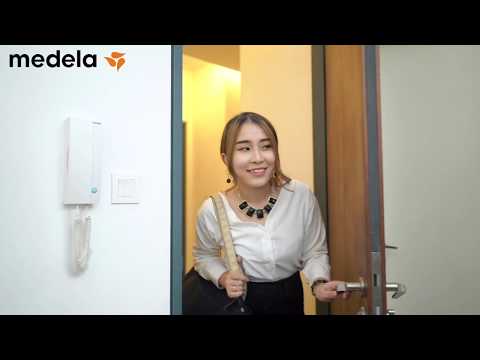 Medela FLEX Breastpump (full length) - Lifestyle of a modern mum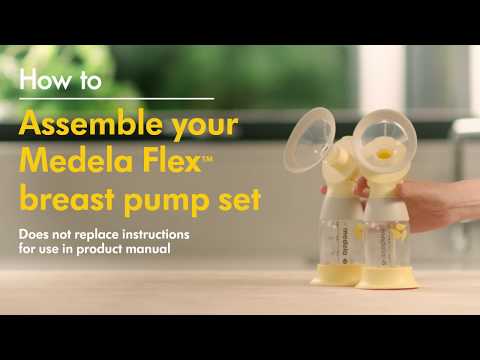 How To Assemble - Medela PersonalFit FLEX
View More